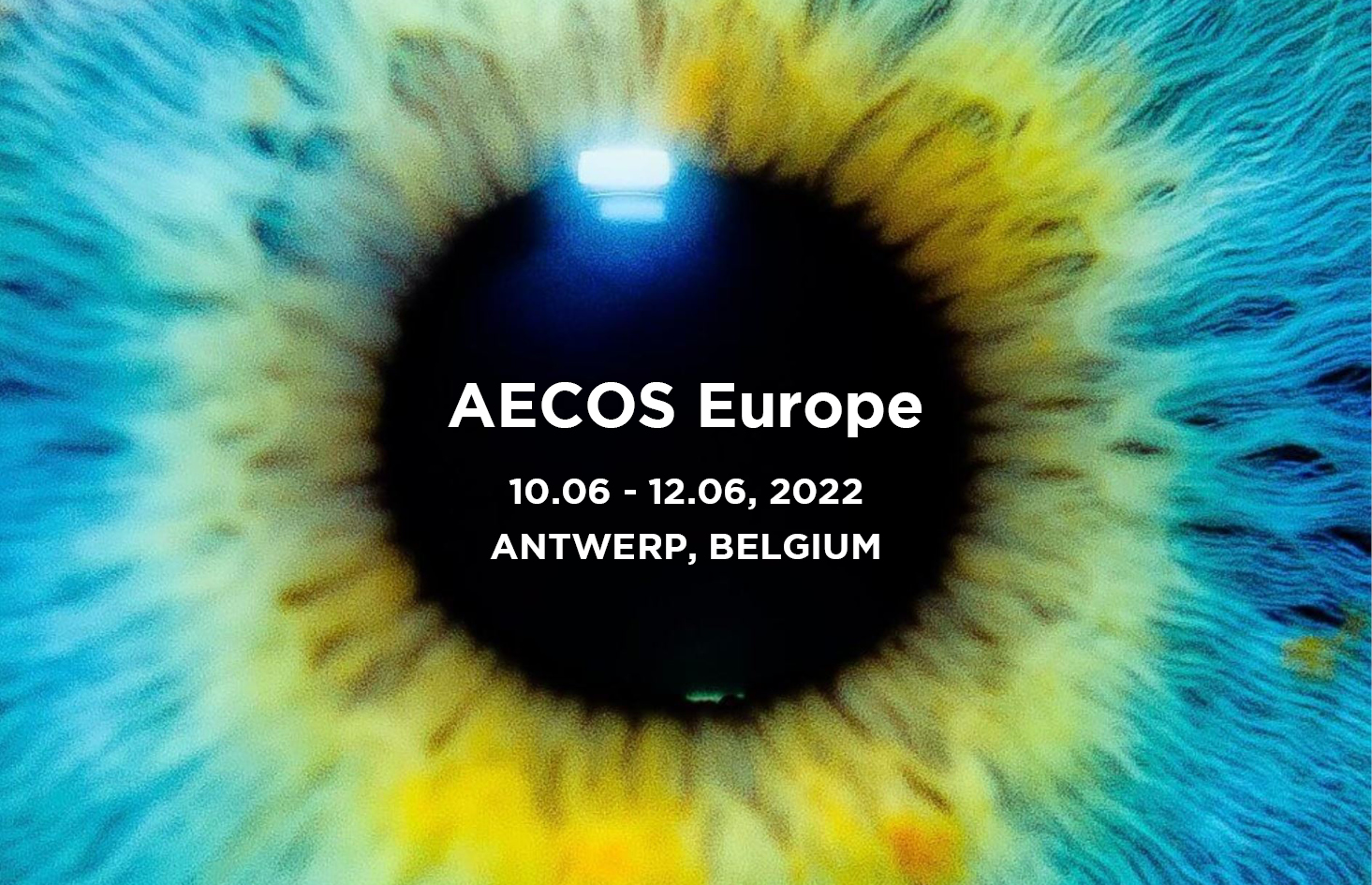 The American-European Congress of Ophthalmic Surgery is a unique collaboration of physicians, ophthalmic industry executives, select venture capitalists and technology entrepreneurs. This time the AECOS Europe Symposium is held in Antwerp, Belgium to evaluate new developments in technology, surgical technique, clinical studies and progressive patient care.
Dr. Florian Kretz and Dr. Detlef Holland will present at the following sessions:
Programme

SESSION 3: FUTURE OF LENS REFRACTIVE SURGERY
Moderators: Francesco Carones, MD and Daniel Durrie, MD
Panel: Detlev Breyer MD, Mitchell Jackson MD, Robert Maloney MD, Julian Stevens MD
11:00 Recent refractive surgery growth: is it sustainable?
Amanda Carones
11:08 Differentiating lens refractive surgery from cataract surgery to grow the business
Florian Kretz, MD
11:16 Terminology: Refractive Lens Exchange? Refractive Lens Replacement? Dysfunctional Lens Replacement?
Arthur Cummings, MD
11:24 How can industry support the transition from cataract surgery (rehabilitation to lens refractive surgery (open discussion between Francesco Carones, MD industry and physicians)
Amanda Carones (rehabilitation)
Arthur Cummings, MD
Dan Durrie, MD
Chuck Hess
Erin McEachren
SESSION 4: CREATING VALUE IN THE PRACTICE – PLANNING THE EXIT
Moderators: Sheraz Daya, MD and Erik Mertens, MD
Panel: Detlef Holland MD, Omid Kermani MD, Dan Reinstein MD, Stefanie Schmickler MD
12:00 Keynote: Creating Value in the Practice
Eddy Verbrugge
12:15 What Private Equity Has Not Done Right
Detlef Holland, MD
12:25 Discussion
Please visit the AECOS Website for more information.