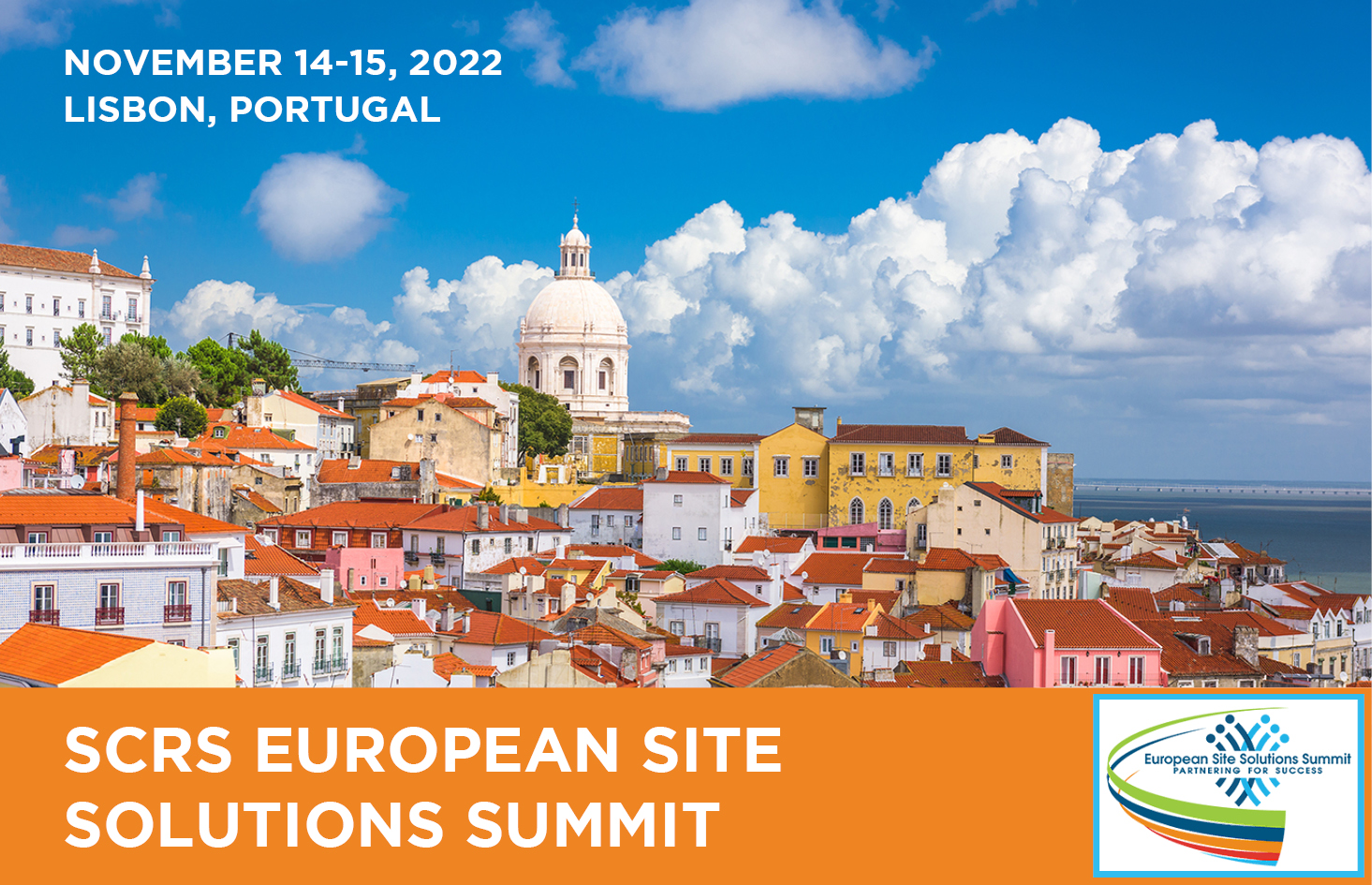 The SCRS European Site Solutions Summit is scheduled for November 14-15, 2022, and is taking place in Lisbon, Portugal.
The Summit offers great value to attendees by providing educational tools, networking opportunities, and creating lasting partnerships and relationships between sponsors, CROs, solution providers and sites.
Our CEO, Hans Christian Hoeck is a panelist on the following two sessions:
Sites of the Future: A Harmonized Program for Digital Readiness
Monday, 14 November 2022, 10:30 – 11:00
As sites navigate technology changes and advancements within the industry, they are having to make important decisions about what solutions to adopt, and how. Laying a solid foundation is important when building toward the digital future. This session will answer important questions sites have when adopting new technology, and help them navigate where they are in the digital lifecycle. By optimizing one end-to-end program, sites won't have to learn multiple processes and can reduce their burden.
Breakout Session II
The Importance of Diverse Clinical Trial Enrollment in the EU
Monday, 14 November 2022, 15:30 – 16:30
The importance of diverse enrollment is understood and currently being actioned within the United States. However, as diversity is relevant to every country in which we conduct clinical trials, this topic is important throughout the world and will continue to grow in importance. This session will explore regulations set forth in other countries regarding diverse enrollment in clinical trials.
Facilitator
Diana Foster, PhD, Vice President, Diversity, Equity & Inclusion, SCRS, USA
Panelist
Hans Christian Hoeck, MD, PhD, CEO, Trialcare Research, Switzerland
Dan Milam, EMBA, Director, Clinical Trials Partnerships, EQRx, USA
You can register for the Summit and find the full agenda at the SCRS website.