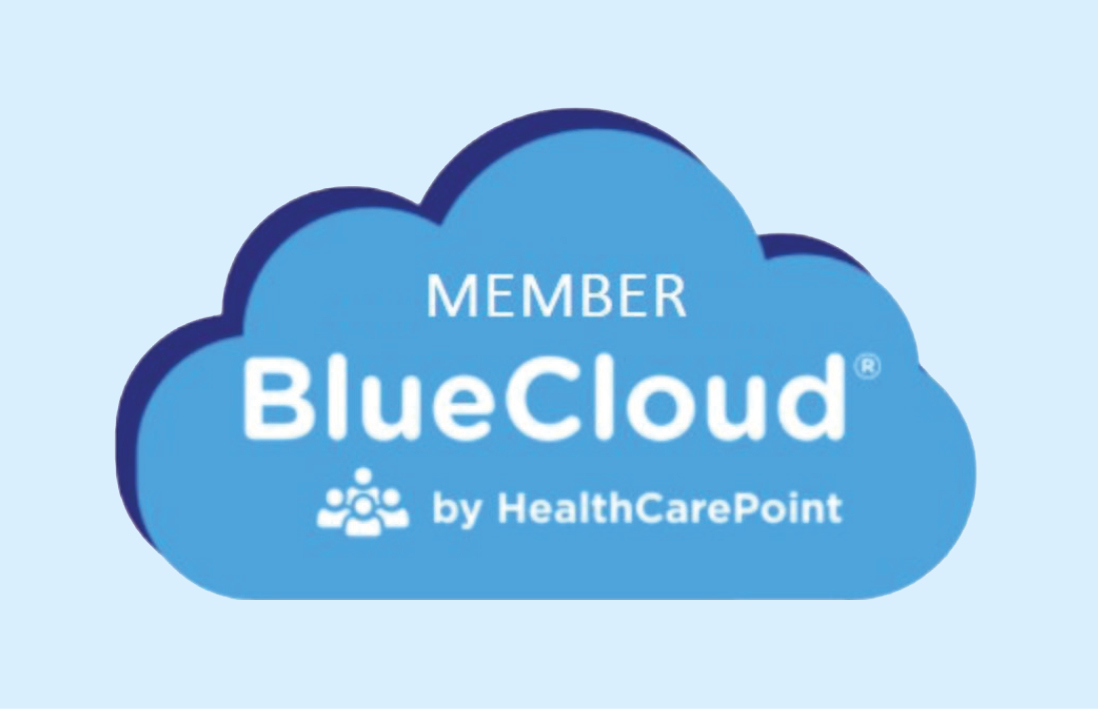 We are happy to share, that we are a member of BlueCloud®, a growing Global Network Connecting Sites and Sponsors.
About BlueCloud®
BlueCloud® by HealthCarePoint is a global networking technology that helps individual healthcare professionals, organizations, research sponsors and other industry stakeholders save time, save money and save lives while meeting the requirements of modern regulations and privacy laws.
For individual professionals, BlueCloud's private, secured and regulated cloud-based tools offer control over their professional information
For research and healthcare organizations, BlueCloud offers the power to view and manage staff credentials, minimizing redundancy, saving time and reducing fraud and abuse
For sponsors and CROs, BlueCloud provides the ability to identify and pre-qualify sites as well as patient counts for upcoming studies
For organizations, BlueCloud allows organizations to deliver, distribute, implement and track (DDIT™) education initiatives as well as business and compliance programs among investigator sites, sponsors and CROs to improve clinical research readiness and GCP compliance
BlueCloud is used by more than 1.6 million healthcare professionals and more than 100,000 healthcare and research organizations in 167 countries.
You can find more information about the BlueCloud global networking technology on their website www.healthcarepoint.com