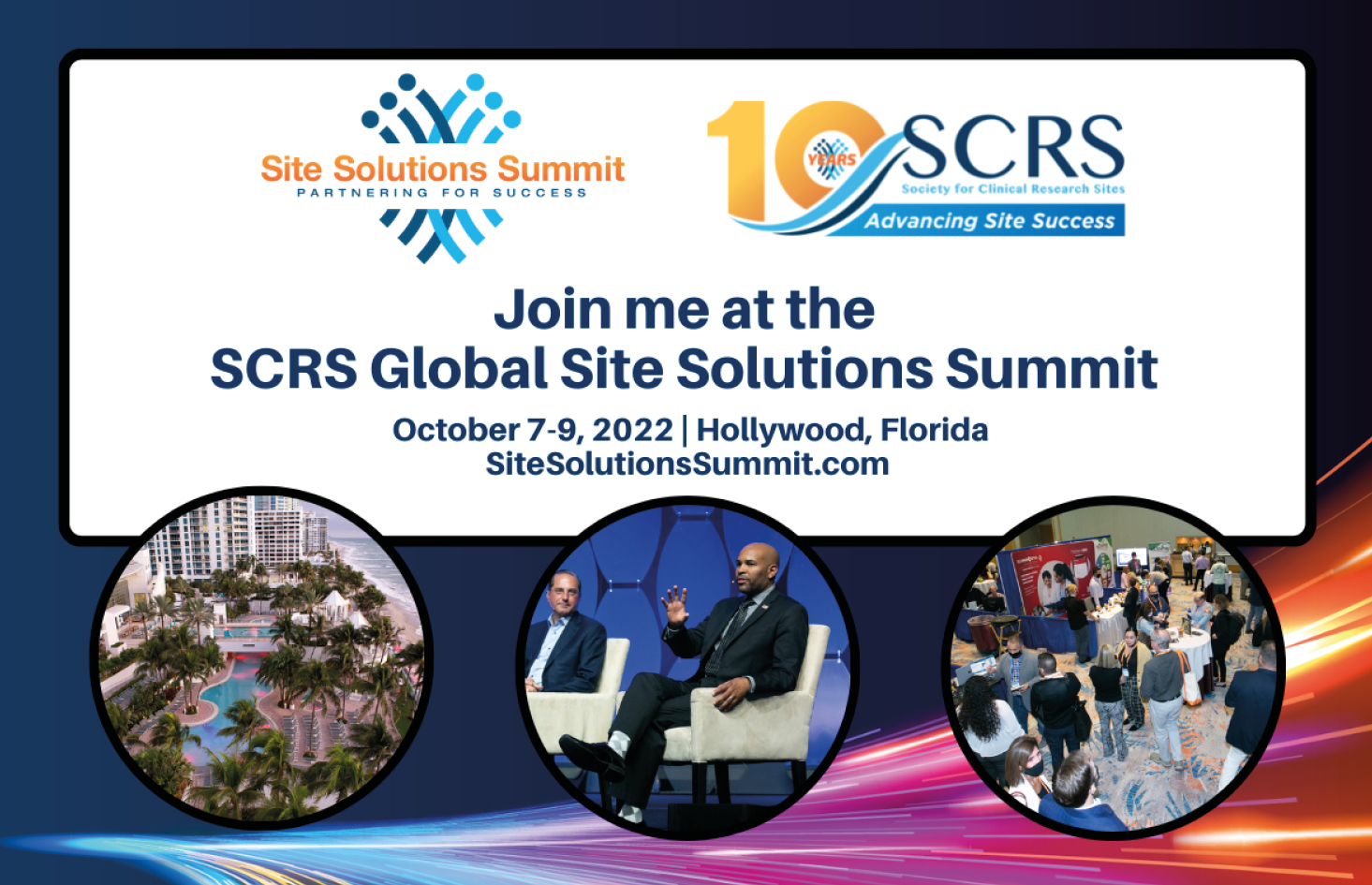 The Global Site Solutions Summit is where Sites, Sponsors, CROs and Solution Providers come together and exchange experiences and share best practices and ideas while developing strategic partnerships through sessions, workshops, and focus groups.
The Summit will cover a wide range of the topics important for research sites to generate high quality data and at the same time become more efficient. Whether the priority is learning best practices built for research sites or networking with sponsors and CROs or, the Summit will provide a valuable experience for your business.
This year we are celebrating SCRS 10 years anniversary, and it has been a privilege to be part of this journey.
You can register for the Summit and find the full agenda at the SCRS website.