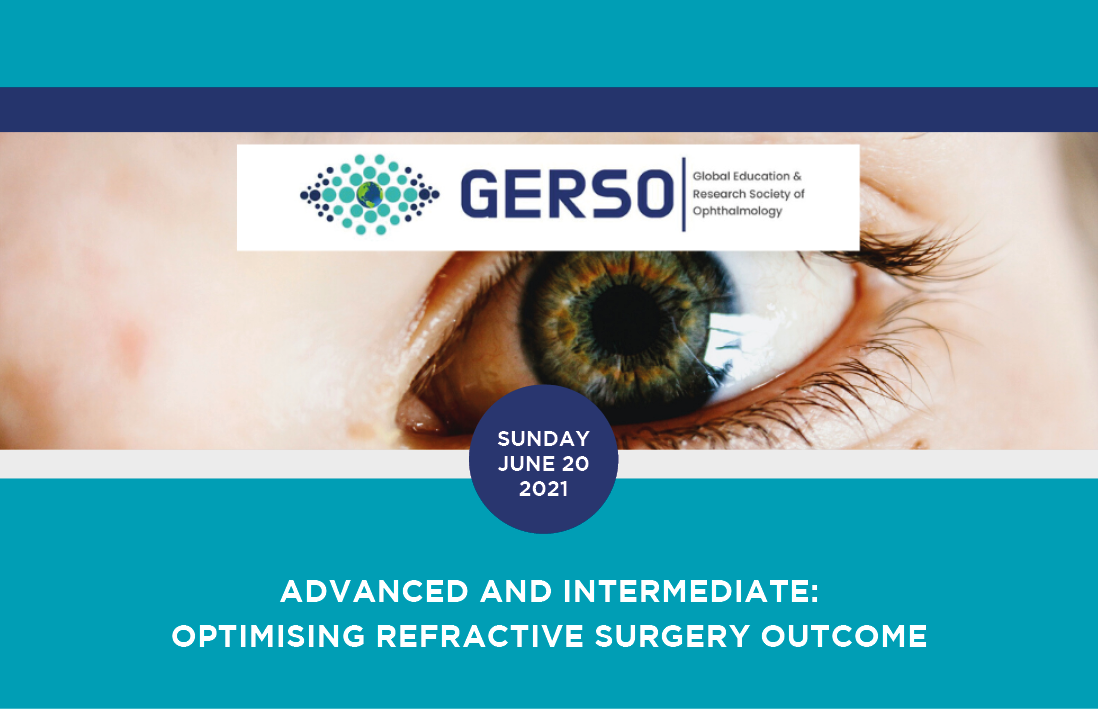 GERSO, Education & Research Society of Ophthalmology, holds a webinar in the optimization of refractive surgery, Sunday, June 20, 2021.
Dr. Detlef Holland serves as the Moderator on Session 1.
Session 1: Excellency in Refractive Corneal Surgery Outcomes
Moderators: Moderators: Detlef Holland (Germany), Eric Rosenberg (USA)
1 – Residual refractive results after Smile, why and how to manage (Sri Ganesh, India)
2 – Corneal biomechanics to identify high-risk Ectasia (Renato Ambrosio, Brazil)
3 – Optimising irregular corneal surface before refractive surgery (Martin Dirisamer, Austria)
Session 2: Refractive Corneal Surgery in challenging situations
Moderators: Ashraf Armia (Egypt), Erik Mertens (Belgium)
1 – DED affecting Refractive Surgery outcomes (Sheri Rowen, USA)
2 – Refractive Corneal Surgery Post Cross-linking CXL (Cosimo Mazzotta, Italy)
3 – Refractive corneal surgery post keratoplasty (Anas Anbari, UK)
You can sign up for the meeting at the GERSO website.