Wholepower Covid-19 Antigen and Antibody Tests
Trialcare and Wholepower
Trialcare is the exclusive representative of Wholepowers products in Europe including the Russian Federation, Middle-East and Africa.
Wholepower is a global leader in the development and manufacturing of Rapid Colloid Gold Assay Tests and Time-Resolved Immunofluorescence Quantitative Diagnostic Reagents and Analyzers. Wholepower can with a manufacturing volume of 300.000 Covid-19 antigen tests daily meet high volume demands.
Wholepower is using the latest state of the art technologies and is applying strict quality control procedures in accordance with international standards including EN ISO 13485:2016 certification. Wholepower has repeatedly and successfully passed national and international inspections including biannually inspections from the FDA.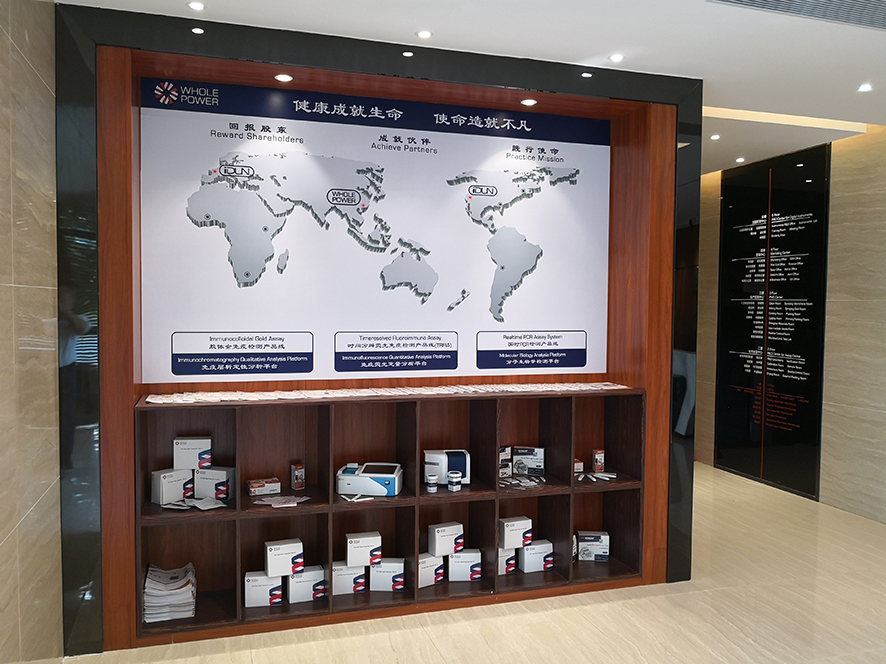 Wholepower facility, Guangzhou, China