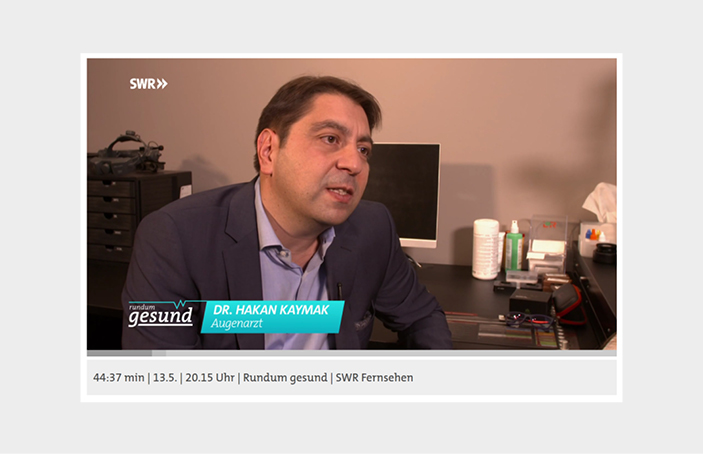 Dr. med. Hakan Kaymak presents interventions to prevent the development and progression of myopia in children
Retina specialist Dr. Hakan Kaymak was interviewed by German SWR television on the prevention of the observed increase of myopia in children.
Children's extensive use of mobile phones and other electronic devices may be harmful to their vision. Dr. Kaymak explains in this interview with SWR also about a device which may help children keep a proper distance when using their mobile phones or other electronic devices. This invention may help prevent the development of myopia in children.
Watch the interview (in german) here.