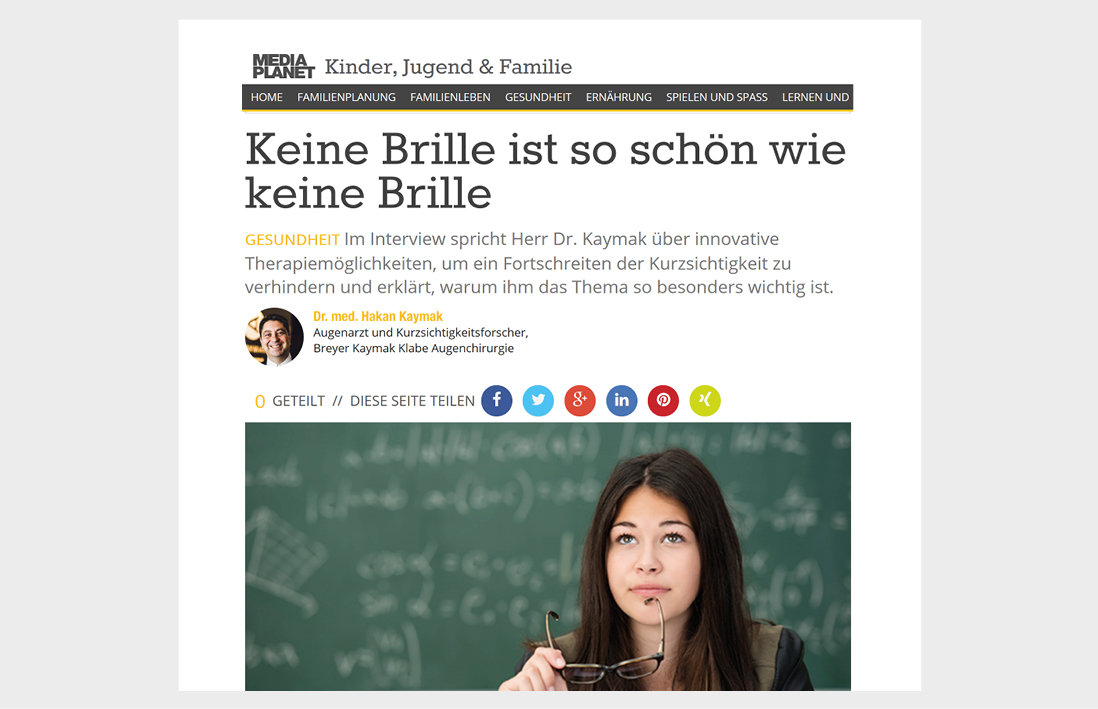 Dr. Hakan Kaymak has been passionate engaged in innovative research in Myopia in Children for more than 20 years.
In This interview with Media Planet, Dr. Kaymak provides insights to some of the potential risk factors responsible for the increasing incidence of myopia in children. Importantly, myopia is only to a very limited degree related to genetics and Dr. Kaymak and his team is looking to identify the impact the increased use of tablets and smartphones have on the increase in myopia. In addition, studies are ongoing to evaluate the preventive effect of low dose atropine in combination with special contact lenses that aim to prevent the further increase in myopia. The results after 2 years of therapy will be available soon.
You can read the full article (in German) by following this link.